ULTRA MODERN DS BOSASO TERMINAL
DS Aviation commissioned an Ultra modern Aviation Terminal in Bosaso. The terminal has Capacity of 1500CM in its first phase. The Terminal build to international standards in The Aviation industry, with advance fuel Filtration system and fire fighting system. This was a milestone as for the Petroleum Upstream fuel market infrastructure development In Puntland is concern. The terminal has also Fuel Recertification Laboratories operated by SGS through SOMLAB. The Labs are responsible for all the Jet fuel recertification and carry Inspection as per JIG 3 Standard.
BOSASO OPERATIONS
Jet Fuel at DS Terminal operations undergoes a fourfold filtration process before being fuelled in the aircraft. This is to ensure the highest quality of Jet fuel is served to customers.  All standard practice as outlined in JIG 3 guidelines are adhered to. Fuel is sourced and received from cargo ship dedicated and segregated to carry Jet A1. The fuel is then loaded and trucked by tankers  dedicated tankers to the terminal. Its then offloaded through a filtration system into the tanks. The filtration  Process is also done when loading to the aircraft.
GAROWE PROJECT
DS Aviation fuel company is in the process of constructing another Aviation Depot. The Depot will have a capacity of 1000CM in its first phase Once commissioned. The depot is also to have the most modern refueling facilities in the region. The depot shall be similar in design and operation to Bosaso .But have a scaled down capacity.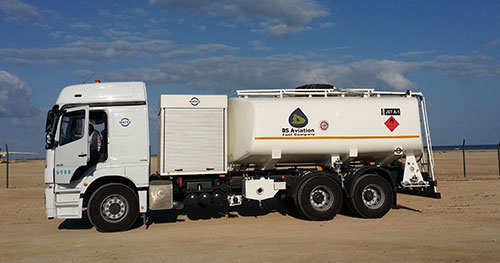 REFUELLER FLEET
DS Aviation Fuel has Refueller Trucks. The refueller meet the EI standards They are operated by high experienced Staffs in Aviation refueling practices The Refullers are maintained to ensure Customers are served effectively and efficiently. This also ensure quality Jet Fuel is served to the customers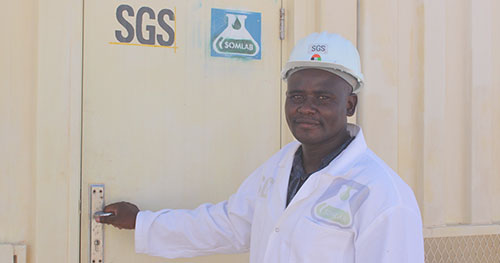 SGS - SOMLAB
SGS-SOMLAB is a Quality Assurance Laboratories offering services of certifying and recertifying Petroleum Products in Puntland.The labs are Operated by SGS and managed by SOMLAB. DS Aviation Fuel Co. has a partnership agreement with SGS-SOMLAB to offer JET A1 quality assurance and recertification services.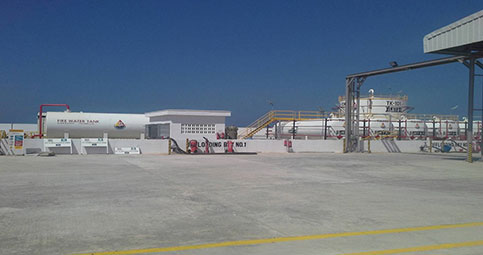 COMPANY PROFILE
DS Aviation Company is a Private limited registered company in Puntland, Somalia. Its core business is Source, Store, Handle and Distribute quality Jet A -1 Fuel in Puntland